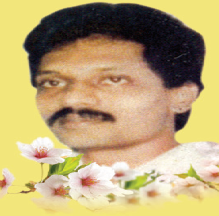 While being in the lime light of art and cultural space, Kurisummoottil Biju Easo Issac had passed away on Jan 1989. To retain his memories, we started a cultural institution BIJU MEMORIAL SCHOOL OF MUSIC & DANCE. Now it has grown to its peak with the blessings of art lovers, cultural personalities & public and attained a renowned space in the cultural map of Thiruvalla.
Even after several years has passed, it is still placed as a model institution in central Travancore. We achieved this with the combined effort from a group of sincere & experienced faculties and management. From the beginning we have ensured that each subject needs to be handled by skilled professionals in that area, so that every stone will be polished to a diamond and become a promising talent in future.
SANGEETHA NADAKA ACADEMY RECOGNITION
Biju Memorial School is one of the first institutions to get the Kerala Sangeetha Nadaka Academy recognition in Central Travancore. Sangeetha Academy has strict rules for giving recognition for an institution and recognition will be given on the basis of quality of the institution, experience of faculty and related criteria. As our institution meets these criteria, we attained the recognition from academy on 01-04-2002.
MISSION OF OUR SCHOOL
Starting out in 1999, we came with only one goal- to improve the quality of music education being provided to promising students in Kerala. We come from a long line of esteemed musicians who researched their subjects' thoroughly secured International certifications. Biju Memorial School of Music thrives on the premise that quality music education should be available to all students passionate about music at economical prices. We also aim at enhancing the talents from financially backward community and giving them free education as part of charitable trust.
TEACHING STYLE
We identify the taste of each talent and building up a strong foundation by teaching its scientific details. Not only students but the people who loves music and dance or who took a break in their cultural studies can get an admission over here. We also provide suitable timings for the classes based on their need. We conduct vacation classes, special classes for NRI students and focused training for various competitions in school/college level.
ADMISSION PROCESS
Admission can be given for all who has age more than 5 years and talented in music/dance. Screening will be done for the kids who would like to learn instruments. There is no upper age limit.
SYLLABUS
Separate syllabus is formulated for learning instruments based on the student's age but there is no separate syllabus for other subjects. Special coaching for certification exams by Royal School of London and Trinity College of Music is given.
FACULTIES
We have a set of highly qualified, experienced and renowned faculties for each subject.

-->